Use handmade glassware in living spaces.
Enjoy its unique textures.
Enjoy the soft texture intrinsic to glass in living spaces also.
Drawing on the proprietary expertise of Sugahara, we have also created glassware for architectural spaces.
Enjoy textures that only handmade glass can offer, with tiles, wash basins, door bars, and hooks.
We can also meet individual requests.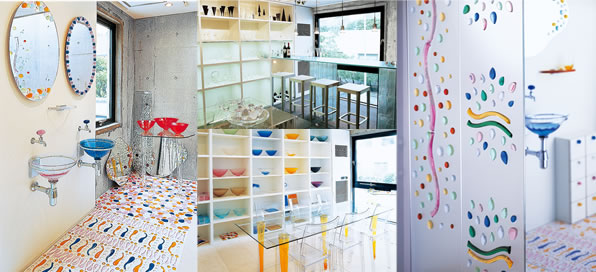 Item